This post may contain affiliate links. Read my disclosure policy here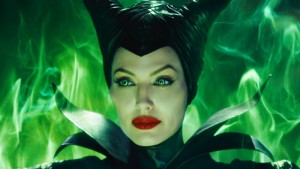 One of the biggest hits of 2014 was the fabulous Disney movie Maleficent staring Angelina Jolie it is now available on Blu-ray and DVD. The Maleficent movie would make a great gift for the Holidays. Right now the price is just $19.99 v $36.99 for the Blu-ray and $14.96 for the DVD.
Maleficent (2-Disc Blu-ray + DVD + Digital HD)
This version of Maleficent is very different from the classic Sleeping Beauty we all know from the Walt Disney movie. It certainly gives a very different perspective on the Maleficent character, played magnificently by Angelina Jolie. I admit I had to watch it twice to completely appreciate the story but this is a Disney classic which will endure.
How old should your child be before watching Maleficent? Of course it depends upon the individual child but I would say that the under 6 crowd aren't really going to get the story and possibly be a bit bored by it. Do you agree?
As always I am interested in the extra features and it seems like the Blu Ray version of Maleficent is packed with lots to see:
Bonus Features:
Blu-ray Combo Pack
· From Fairy Tale to Feature Film – Reimagining Maleficent for a new generation
· Building An Epic Battle –Creating the clash between Maleficent and King Henry's Forces
· Classic Couture – Examine Maleficent's spellbinding head wraps and jewelry.
· Maleficent Revealed – Explore the layers of extraordinary special effects.
· Aurora: Becoming A Beauty – Elle Fanning reveals her lifelong love of Disney's original animated classic.
· Deleted Scenes:
o "Stefan In King's Chamber"
o "Pixie Idiots"
o "Diaval asks about the Curse"
o "Pixies Seek Asylum"
o "Suitor"
The DVD version really doesn't have very much as it only includes:
· Aurora: Becoming A Beauty
The Maleficent movie will be released on November 4th. You can Pre Order Maleficent here
.